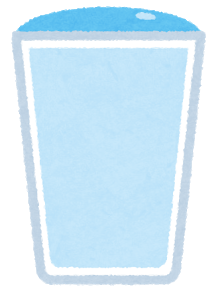 Meaning
The state of a container filled to the brim with liquid such as water or alcohol.
Sample Sentences
お酒がグラスになみなみに注がれて運ばれてきた。
おさけが グラスに なみなみに つがれて はこばれてきた。
The glass full of sake was brought to me.
なみなみに注がれた枡酒はどのように飲めばいいのでしょうか。
なみなみに つがれた ますざけは どのように のめばいいのでしょうか。
How should I drink all of the sake poured into the Japanese square wooden cup?
Quiz