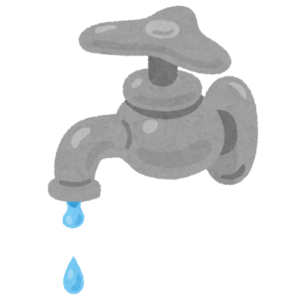 Meaning
The sound / the state of water dripping.
Sample Sentences
蛇口から水がポタポタと落ちている。
じゃぐちから みずが ポタポタと おちている。
Water is dripping from the faucet.
ボロいアパートに住んでいるので、雨の日は天井から水がポタポタ落ちてくる。
ボロい アパートに すんでいるので、 あめの ひは てんじょうから みずが ポタポタ おちてくる。
I live in a shabby apartment, so when it rains, water leaks from the ceiling.
涙がポタポタと落ちた。
なみだが ポタポタと おちた。
Tears dripped from my eyes.
Quiz