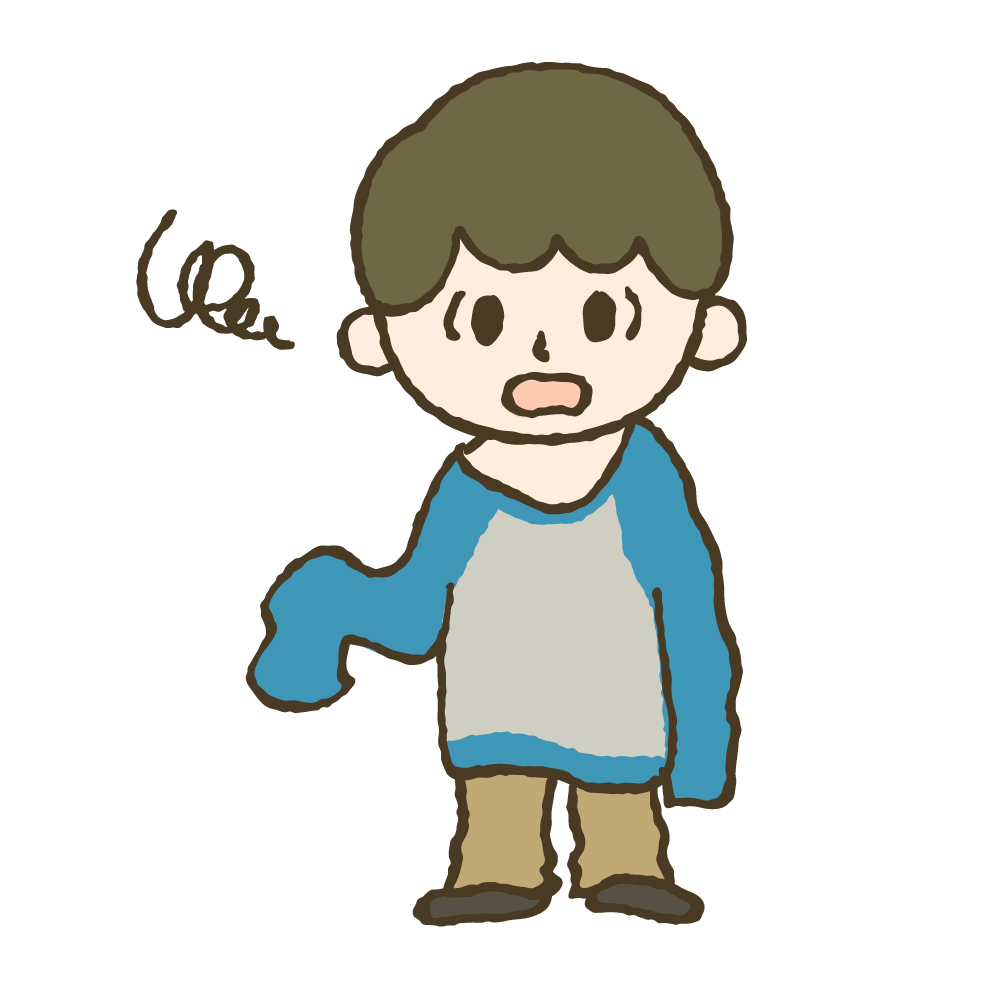 Meaning
The state of clothes being too large and looking loose.
Sample Sentences
インターネットで買った靴、サイズが合わずブカブカだ。
インターネットで かった くつ、サイズが あわず ブカブカだ。
The shoes I bought on the Internet don't fit properly and are too big.
兄にもらったジャケットはブカブカで私の体型には合わない。
あにに もらった ジャケットは ブカブカで わたしの たいけいには あわない。
The jacket my brother gave me is too big and doesn't fit my figure.
彼が着ているコート、ブカブカでちょっとかっこ悪いよね。
かれが きているコート、 ブカブカで ちょっと かっこわるいよね。
The coat he's wearing is too big and a little uncool.
Quiz