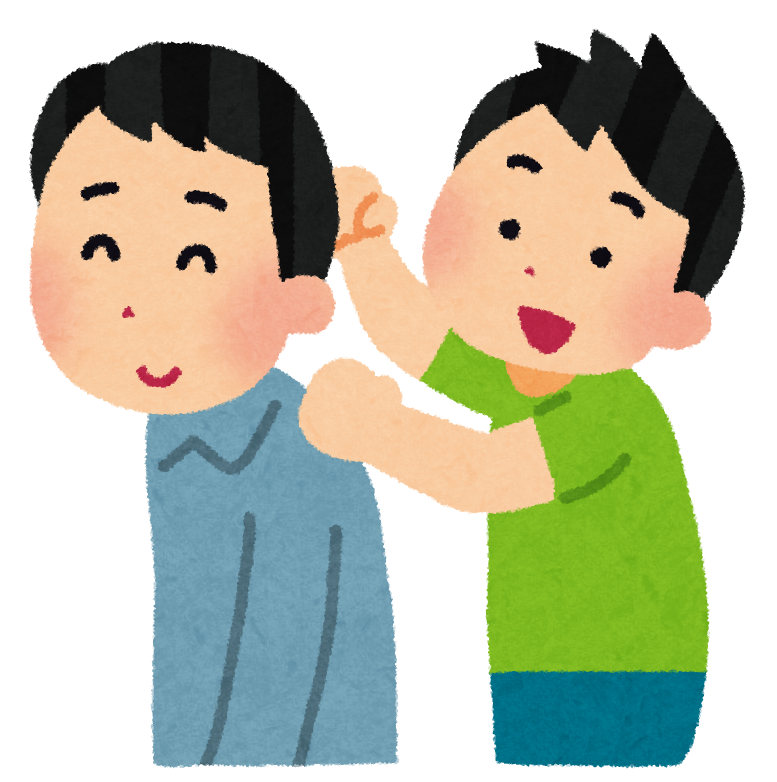 Meaning
① The sound of knocking something lightly in succession.
② The state of things going smoothly.
③ The state of 2 things having not much difference, just about the same.
Sample Sentences
父の肩をトントンと叩いた。
ちちの かたを トントンと たたいた。
I massaged my father on the shoulder.
ドアをトントンと叩いた。
ドアを トントンと たたいた。
I knocked on the door lightly.
とんとん拍子に話が進んだ。
とんとんびょうしに はなしが すすんだ。
The meeting went well and very quickly.
二人の実力はとんとんだ。
ふたりの じつりょくは とんとんだ。
The ability of the two are so close.
Quiz