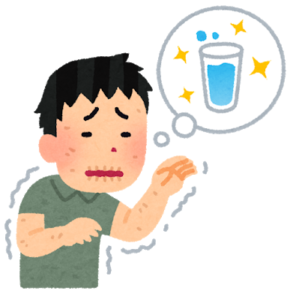 Meaning
① The state of being dry and having no moisture.
② A light sound that is produced when hard objects touch each other.
Sample Sentences
暑すぎて、もう喉がカラカラです。
It's too hot and I'm already thirsty.
長い間、庭の手入れをしていなかったので、植物は枯れ、カラカラになっていた。
I haven't taken care of the garden for a long time, so the plants are withered and parched.
洗濯機を回すとカラカラと音がなる。故障かなぁ。
The washing machine made a rattling sound when I turned it on. I wonder if it's broken.
Quiz