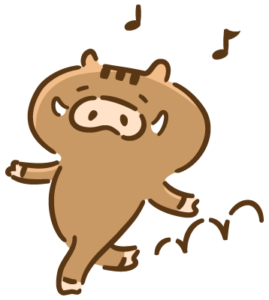 Meaning
The feeling of having one's heart dancing because of happiness or excitement.
Sample Sentences
彼女は気になる男性から映画に誘われたそうで、ルンルン気分で映画館へ向かった。
かのじょは きになるだんせいから えいがに さそわれたそうで、ルンルンきぶんで えいがかんへ むかった。
She was invited to a movie by a guy she was interested in, so she went to the theater in a happy mood.
彼は何かいいことでもあったのか、仕事が終わるとルンルン気分で帰って行った。
かれは なにかいいことでもあったのか、しごとが おわると ルンルンきぶんで かえって いった。
He went back home after work in a happy mood, as if something good had happened.
Quiz