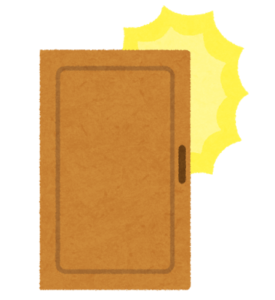 Meaning
① The appearance or sound of a loud noise when a door is slammed shut.
② The appearance or loud sound of objects falling and hitting the floor.
Sample Sentences
窓から入ってきた風で、部屋のドアがバタンと閉まった。
まどから はいってきた かぜで、へやの ドアが バタンとしまった。
The door of the room slammed shut with the wind coming in through the window.
怒った妻はドアをバタンと閉めて、出ていった。
おこった つまは ドアを バタンと しめて、でていった。
My angry wife slammed the door and left.
Quiz