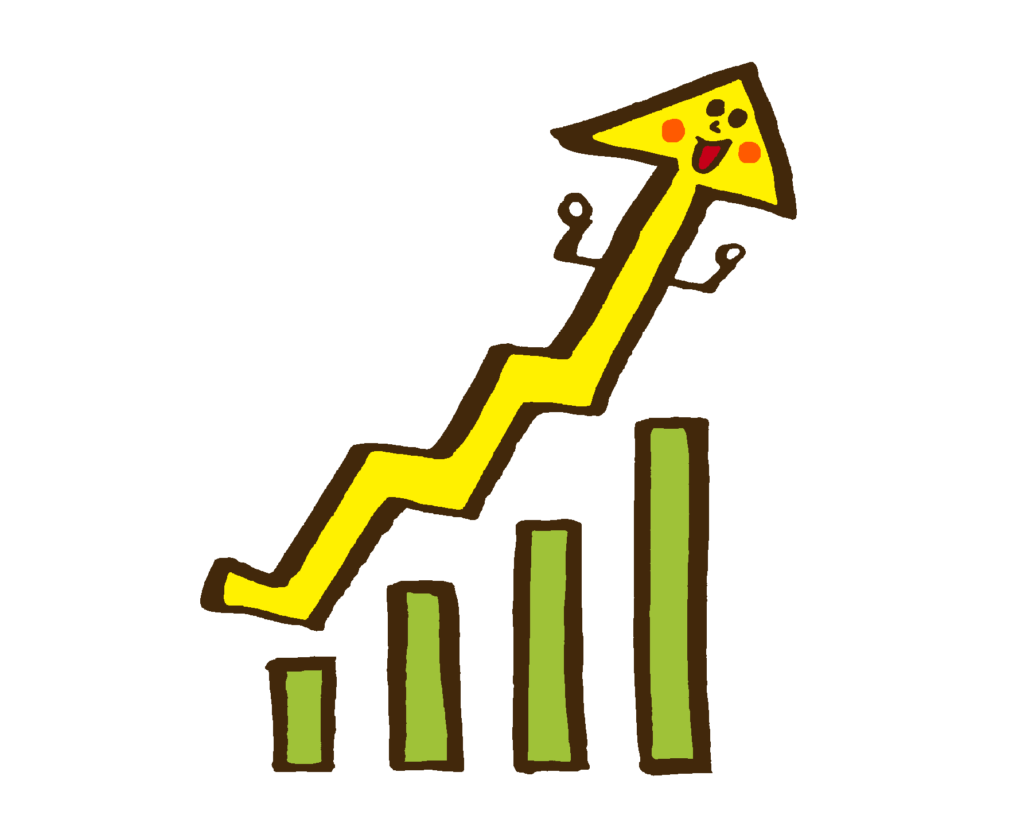 Meaning
The state of something proceeding forward with momentum.
Sample Sentences
ここ数ヶ月、トムさんの成績はグングン伸びている。
ここすうかげつ、トムさんの せいせきは グングン のびている。
Tom's grades have been improving rapidly over the past few months.
ジェームスさんはシャドーイングの練習を始めたことで、グングンと日本語が上達した。
ジェームスさんは シャドーイングの れんしゅうを はじめたことで、グングンと にほんごが じょうたつした。
James started to practice shadowing, and his Japanese improved rapidly.
気温がグングンと上昇する。
きおんが グングンと じょうしょうする。
The temperature is rising rapidly.
Quiz