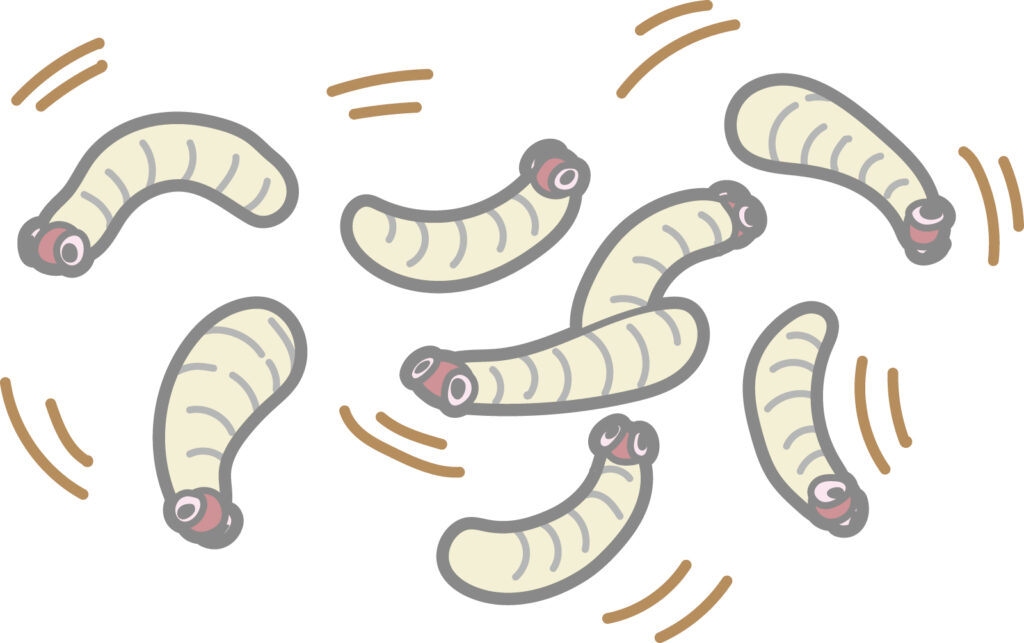 Meaning
The state of a thin and light object fluttering.
Sample Sentences
ベランダを掃除していたら、虫がうじゃうじゃ出てきで叫んだ。
ベランダを そうじしていたら、むしが うじゃうじゃ でてきて さけんだ。
I was cleaning the balcony then I screamed because it was crawling with insects.
庭の手入れをしていたら、何かの幼虫がうじゃうじゃ出てきた。
にわの ていれを していたら、なにかの ようちゅうが うじゃうじゃ でてきた。
While I was tending to my garden, I found it crawling with larvae of some kind.
Quiz