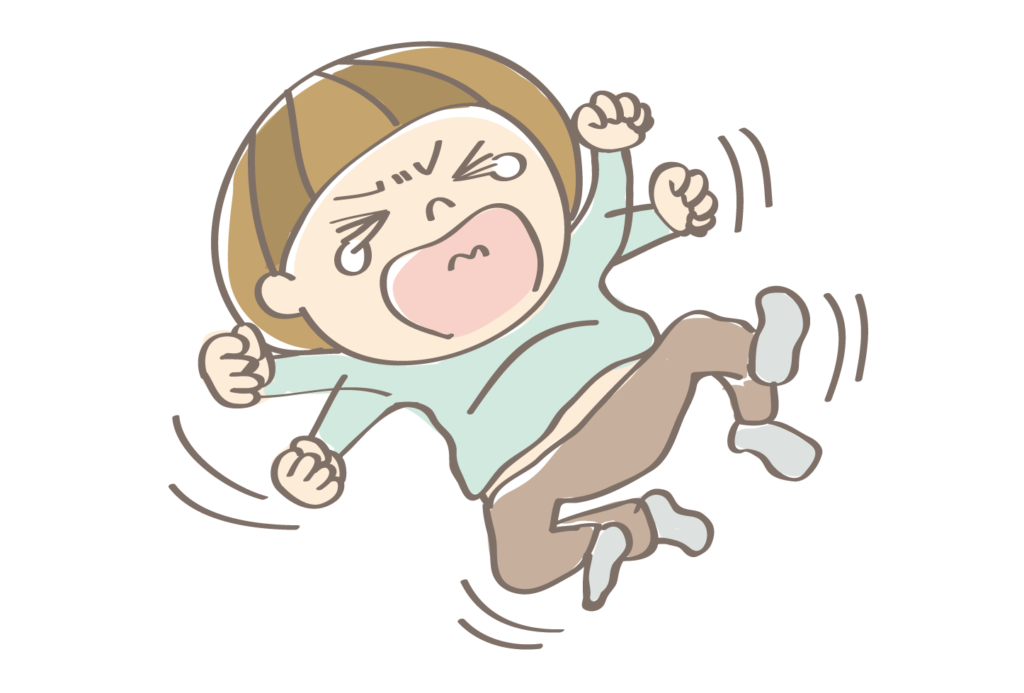 Meaning
① The state of moving one's hands and feet around violently.
② The loud sound of a bird's flapping wings.
③ The sound made when an object is violently blown by the wind.
④ The state of something falling or falling down in succession.
⑤ The state of doing something in a hurry.
Sample Sentences
赤ちゃんが手足をバタバタしている。
あかちゃんが てあしを バタバタしている。
The baby is punching and kicking while having tantrums.
インコは怒っている時や、欲求不満である時に羽をバタバタさせます。
インコは おこっているときや、よっきゅうふまんであるときに はねを バタバタさせます。
Parakeets flap their wings when they are angry or frustrated.
強風のせいで、テントがバタバタとうるさくて、寝られません。
きょうふうのせいで、テントが バタバタと うるさくて、ねられません。
I can't sleep because my tent is flapping noisily due to strong winds.
謎のウイルスにより、人がバタバタと倒れている光景をテレビで見ました。
なぞの ウイルスにより、ひとが バタバタと たおれている こうけいを テレビで みました。
I saw a scene on TV where people were collapsing due to a mysterious virus.
今日は一日中、忙しくてずっとバタバタしていました。
きょうは いちにちじゅう、いそがしくて ずっと バタバタしていました。
I've been busy all day today.
Quiz