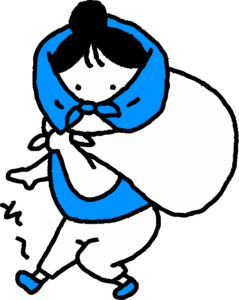 Meaning
The state of doing something quietly so as not be noticed by others.
Sample Sentences
子供たちを起こさないように、そっと枕元にプレゼントを置いた。
こどもたちを おこさないように、そっと まくらもとに プレゼントを おいた。
I quietly placed the present on the bedside table so as not to wake the children.
子供たちはもう寝ていたので、そっと部屋を出た。
こどもたちは もう ねていたので、そっと へやを でた。
The children were already asleep, so I quietly left the room.
彼は失恋したばかりなので、そっとしておいたほうがいいだろう。
かれは しつれんした ばかりなので、そっとしておいたほうが いいだろう。
He just had his heart broken, so it would be better to leave him alone.
Quiz