Explanation:〜よ
Meaning
The particle "よ" is used to emphasize the Information which the listener doesn't' know.
Form
Sentence + よ。
JLPT Level
N5
Sample sentenes
A:納豆は おいしいですか。
B:はい、おいしいですよ。
A:Is natto delicious?
B:Yes, it's delicious.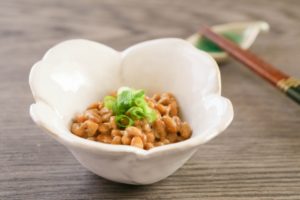 A:明日は 授業が ありますか。
B:いいえ、ありませんよ。
A:Are there classes tomorrow?
B:No, there is not.
A:あれ、トムさんは?
B:今日は、来ませんよ。
A:Um…Where is Tom?
B:He won't come here today.
Vocabulary
| | |
| --- | --- |
| Japanese | English |
| おいしい | delicious |
| じゅぎょう | class |