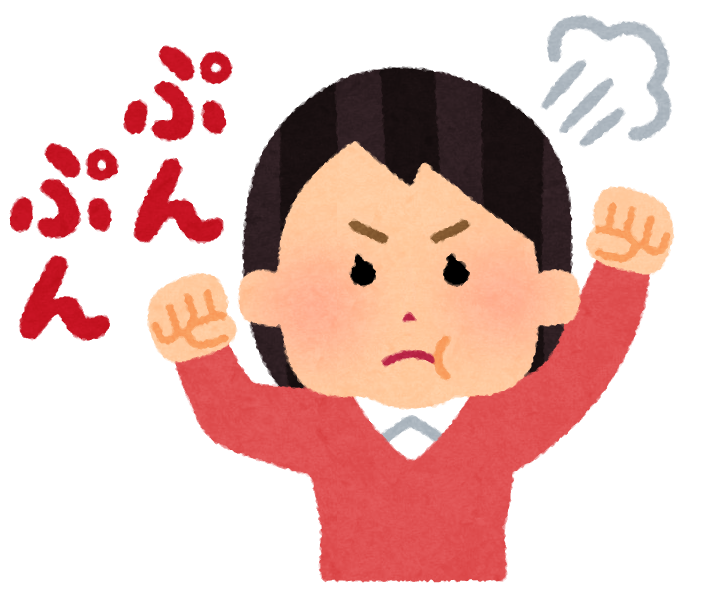 Meaning
① The state of being very angry and bad-tempered.
② The state of a strong odor constantly stinging the nose or a constant pungent smell.
Sample Sentences
彼、なんかぷんぷんしてるね。何かあったのかな。
かれ、 なんか ぷんぷんしてるね。なにか あったのかな。
He's kind of pissed off. I wonder what's wrong.
排水口からきつい臭いがぷんぷんする。
はいすいこうから きつい においが ぷんぷんする。
There's a bad smell coming from the drain.
彼から怪しいにおいがぷんぷんする。
かれから あやしい においが ぷんぷんする。
I can smell something fishy from him.
Quiz