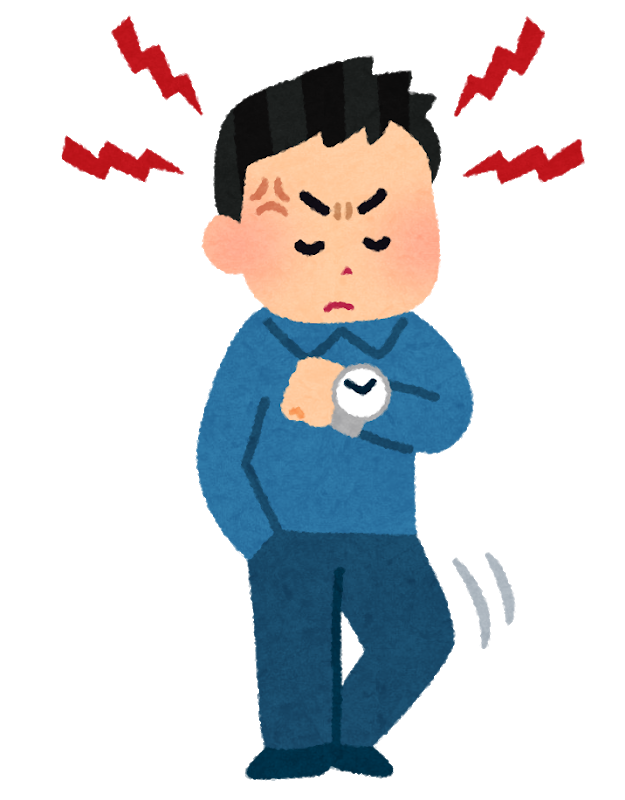 Meaning
"be irritated"
The state of being angry because things didn't go your way or were not what you expected.
Sample Sentences
あー、毎日、上司にたくさん仕事を押し付けられてイライラする。
あー、まいにち じょうしに たくさん しごとを おしつけられて イライラする。
I'm annoyed because my boss puts me to a lot of work every day.
先輩のミスなのに、僕のせいにされて、本当にイライラする。
せんぱいの ミスなのに、 ぼくの せいに されて、 ほんとうに イライラする。
I'm really frustrated because my senior is blaming me for his mistakes.
最近、何をやってもうまくいかなくて本当にイライラする。
さいきん、なにを やっても うまく いかなくて ほんとうに イライラする。
I'm really irritated because nothing I do goes well these Days.
彼の話し方や態度は、よく周りの人をイライラさせます。
かれの はなしかたや たいどは、よく まわりの ひとを イライラさせます。
His way of speaking and attitude often irritates people around him.
Quiz