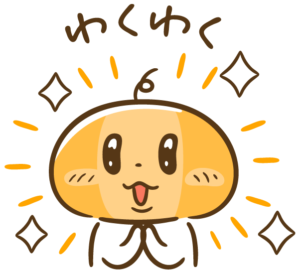 Meaning
"excited / thrilled"
A state of being excited due to expectation, joy, etc.
Sample Sentences
明日の遠足、ワクワクするなー。
I'm excited about tomorrow's excursion.
明日から大学生活が始まるのか。ワクワクするなぁ。
My college life will start tomorrow. I'm so excited.
映画の続編決定だって。どんなストーリーになるのかワクワクするね。
I heard that a sequel to the movie is in the works.I'm excited about what kind of story it will be.
この会社で皆さんと一緒に仕事ができることにワクワクしています。
I'm excited to be able to work with you all in this company.
Quiz