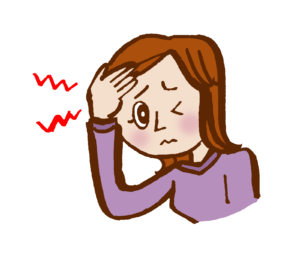 Meaning
A terrible pain in the head, as if a loud noise is being made or the feeling of being hit in the head with something.
Sample Sentences
今日は体調が悪く、頭もガンガンする。
きょうは たいちょうが わるく、あたまも ガンガンする。
I'm not feeling well today, and my head is aching.
ねぶそくの せいか、あたまが ガンガンする。
My head is aching from lack of sleep.
きのう のみすぎた せいか、あたまが ガンガンと いたむ。
I have a headache because I drank too much yesterday.
Quiz