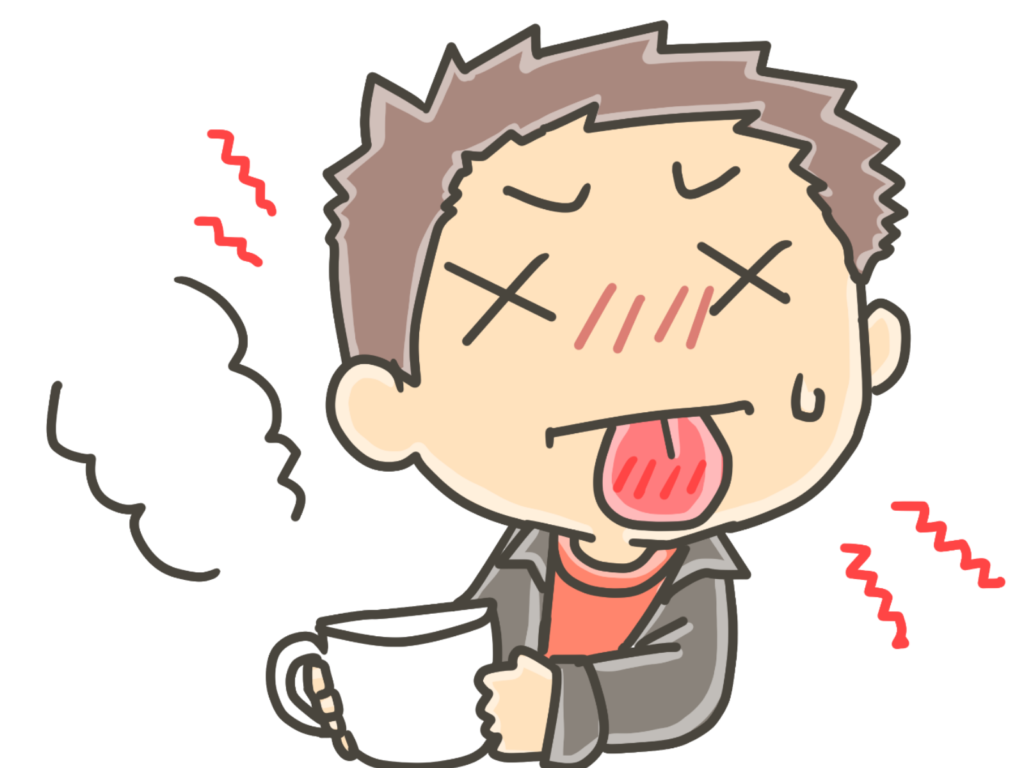 Meaning
① The state of feeling a slight numbing pain due to an abrasion or burn.
② The state of the tongue feeling lightly numb due to a pungent taste.
Sample Sentences
舌が火傷してヒリヒリと痛む。
したが やけどして ヒリヒリといたむ。
My tongue burns and tingles.
さっき転んで擦りむいたところがヒリヒリと痛い。
さっき ころんで すりむいたところが ヒリヒリと いたい。
The part where I fell and scraped myself a while ago is tingling and painful.
日焼けしたところがヒリヒリと痛む。
ひやけしたところが ヒリヒリと いたむ。
The sunburned area tingled and ached.
Quiz