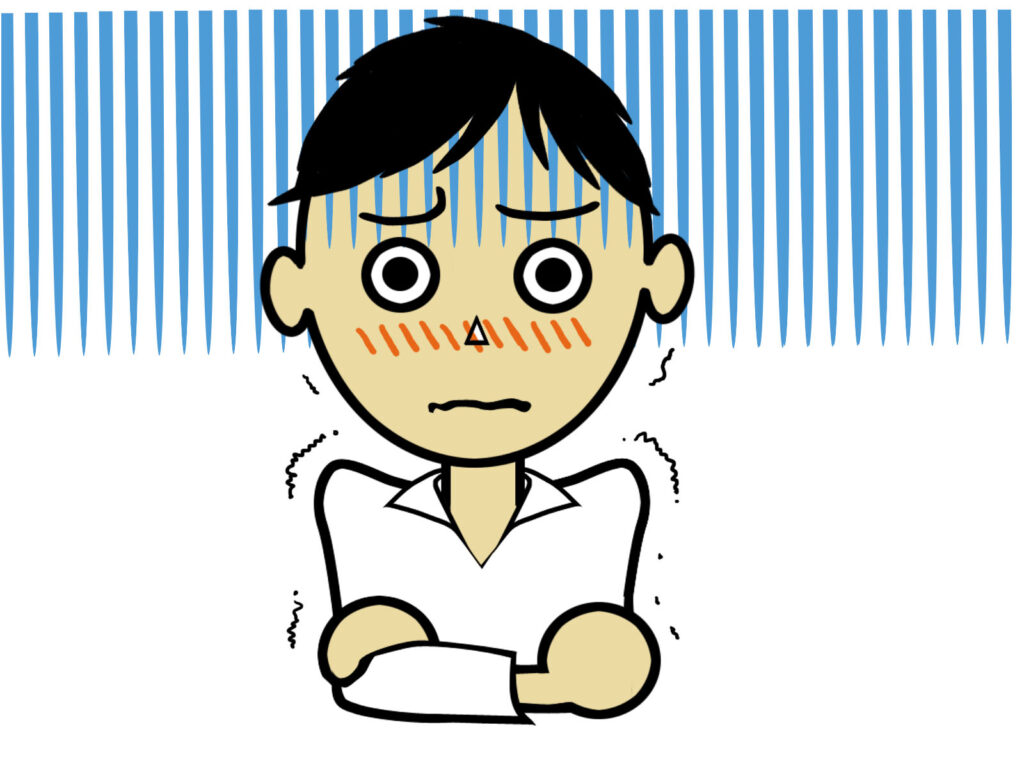 Meaning
① The state of feeling the chills due to a cold or fever.
② The state of your body trembling due to fear, nervousness, or joy.
Sample Sentences
風邪で体がゾクゾクする。
かぜで からだが ゾクゾクする。
My body feels chilly because of a cold.
誰かに見られている感じがして、怖くてゾクゾクした。
だれかに みられているかんじが して、こわくて ゾクゾクした。
I felt like someone was watching me, and I got scared and I trembled.
誰もいないはずなのに、子供の声が聞こえてきてゾクッとした。
だれも いないはずなのに、こどもの こえが きこえてきて ゾクッとした。
No one was supposed to be there, but I was horrified to hear the sound of children's voices.
Quiz