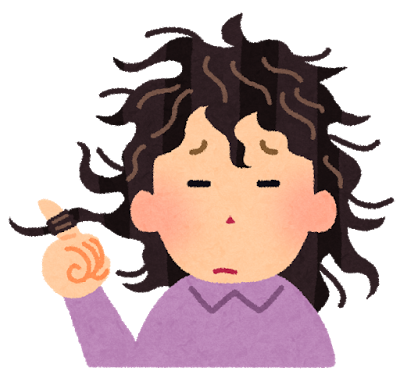 Meaning
The state of hair being messy.
Sample Sentences
起きたばかりなので、髪がぼさぼさです。
おきたばかりなので、かみが ぼさぼさです。
I just woke up, so my hair is all messy.
強い風のせいで、髪がぼさぼさになった。
つよい かぜの せいで、かみが ぼさぼさに なった。
My hair became messy because of the strong wind.
髪をきちんと手入れしていないので、ぼさぼさだ。
かみを きちんと ていれしていないので、ぼさぼさだ。
I don't take care of my hair properly, so it's messy.
Quiz