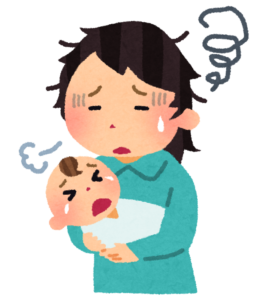 Meaning
① The state/sound of a hard object being crushed or broken.
② Stiffening of the body.
Sample Sentences
毎日育児と家事だけで1日が終わり、夜はクタクタです。
まいにち いくじと かじだけで 1にちが おわり よるは クタクタです。
Everyday, my day is filled with childcare and housework, and at night I am exhausted.
今日は朝から定時まで、休みなく働いたので、もうクタクタです。
きょうは あさから ていじまで、 やすみなく はたらいたので、もう クタクダです。
I'm exhausted because I worked from this morning until the end of the day without a break.
今週は毎日、夜遅くまで残業したので、クタクタです。
こんしゅうは まいにち、よるおそくまで ざんぎょうしたので、クタクタです。
I worked late every night this week, so I'm exhausted.
Quiz