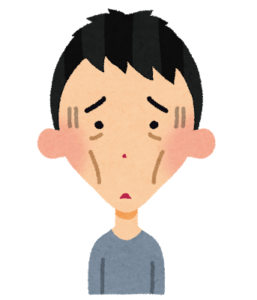 Meaning
① The state of a face or body becoming malnourished quickly.
② The state of losing one's spirit rapidly.
Sample Sentences
昨日、久しぶりに友達に会ったが、すごくげっそりしていて心配になった。
きのう、ひさしぶりに ともだちに あったが、すごku げっそりしていて しんぱいになった。
Yesterday, I saw a friend of mine who I hadn't seen in a long time, but I was worried because he looked so thin.
Quiz