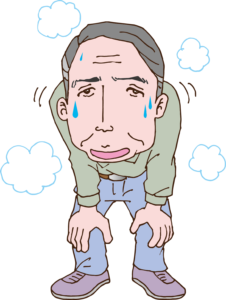 Meaning
The state of being out of breath.
Sample Sentences
男の人が向こうから、はぁはぁと息を切らしながら走ってきた。
おとこの ひとが むこうから、はぁはぁと いきを きらしながら はしってきた。
A man came running from the over there, out of breath.
はぁはぁ・・・。ここまで来れば、もう追って来れないだろう。
はぁはぁ・・・。ここまで くれば、もう おって これないだろう。
**Gasping for air**... they won't be able to catch up with us if we come this far.
Quiz