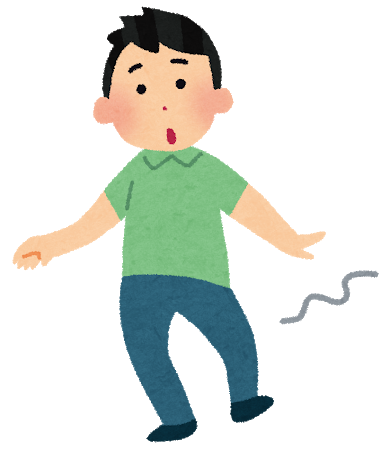 Meaning
The state of a person being unsteady on his/her feet, wobbling and about to fall down.
Sample Sentences
ボクサーは相手のパンチを受けて、よろよろしている。
ボクサーは あいての パンチを うけて、よろそろしている。
The boxer is wobbling by the punch of his opponent.
彼は飲み過ぎたせいで、まっすぐ歩けず、よろよろしている。
かれは のみすぎたせいで、まっすぐ あるけず、よろよろしている。
He can't walk straight because he drank too much and is wobbling.
あのおじいさん、よろよろと歩いているけど、大丈夫かなあ。
あのおじいさん、よろよろと あるいているけど、だいじょうぶかなぁ。
The old man is wobbling, I wonder if he is all right.
Quiz