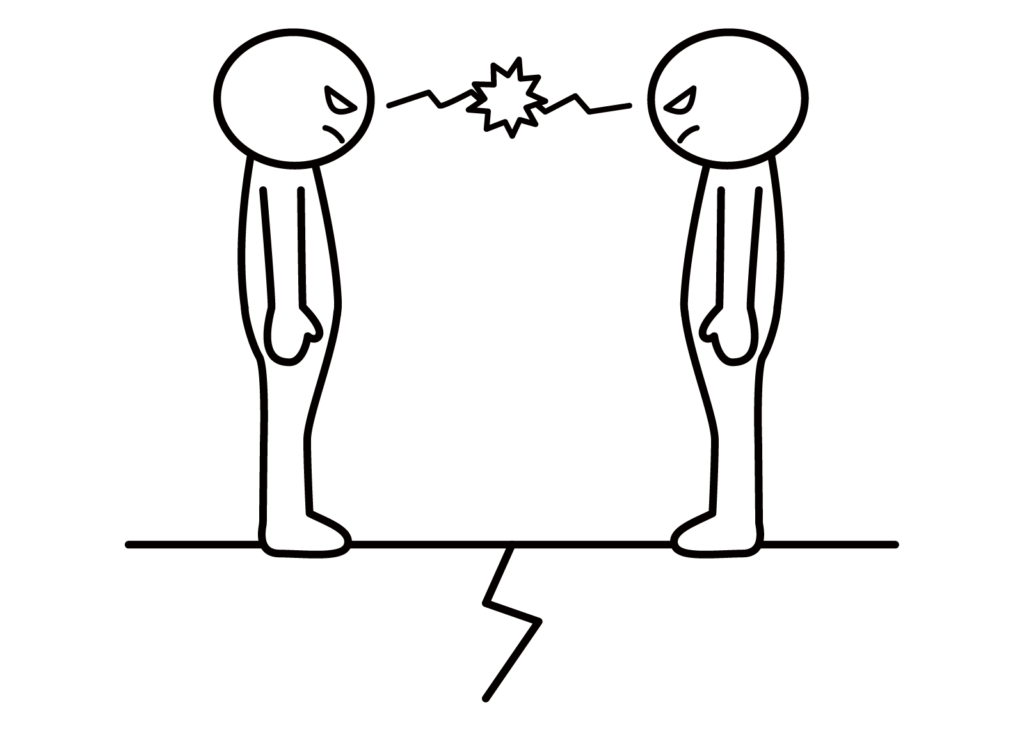 Meaning
① An attitude or appearance that is threatening to rivals or enemies.
② The state or sound of electricity or something else making a violent noise and causing sparks to fly.
Sample Sentences
K-1の試合前の会見では両選手がバチバチに睨み合っていた。
K-1の しあいまえの かいけんでは りょうせんしゅが バチバチに にらみあっていた。
At the K-1 pre-fight press conference, both fighters were staring at each other.
バチバチと火花が散っている。
バチバチと ひばなが ちっている。
Quiz