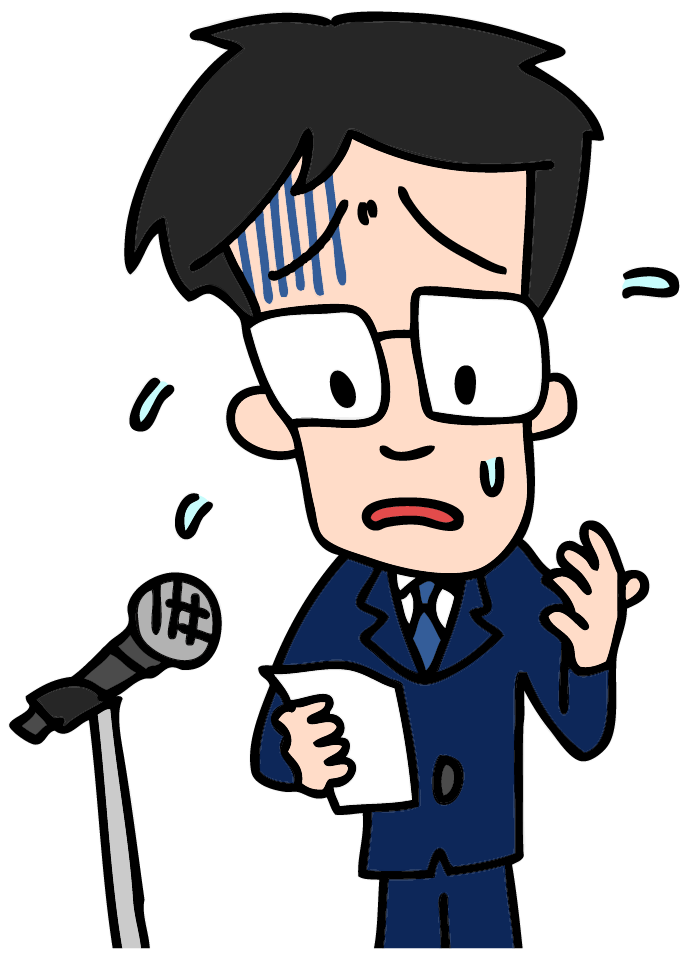 Meaning
The state of feeling nervous, fearful, and not at ease.
Sample Sentences
人前で話すことに慣れていなくて、おどおどしてしまった。
ひとまえで はなすことに なれていなくて、おどおどしてしまった。
I'm not used to public speaking, so I was nervous.
突然、外国人に道を聞かれて、おどおどしてしまった。
とつぜん、がいこくじんに みちを きかれて、おどおどしてしまった。
Suddenly, a foreigner asked me for directions, and I became timid.
私は人見知りなので、知らない人に話しかけらるとおどおどしてしまいます。
わたしは ひとみしりなので、しらないひとに はなしかけられると おどおどしてしまいます。
I am a shy person, so I become timid when strangers try to talk to me.
Quiz