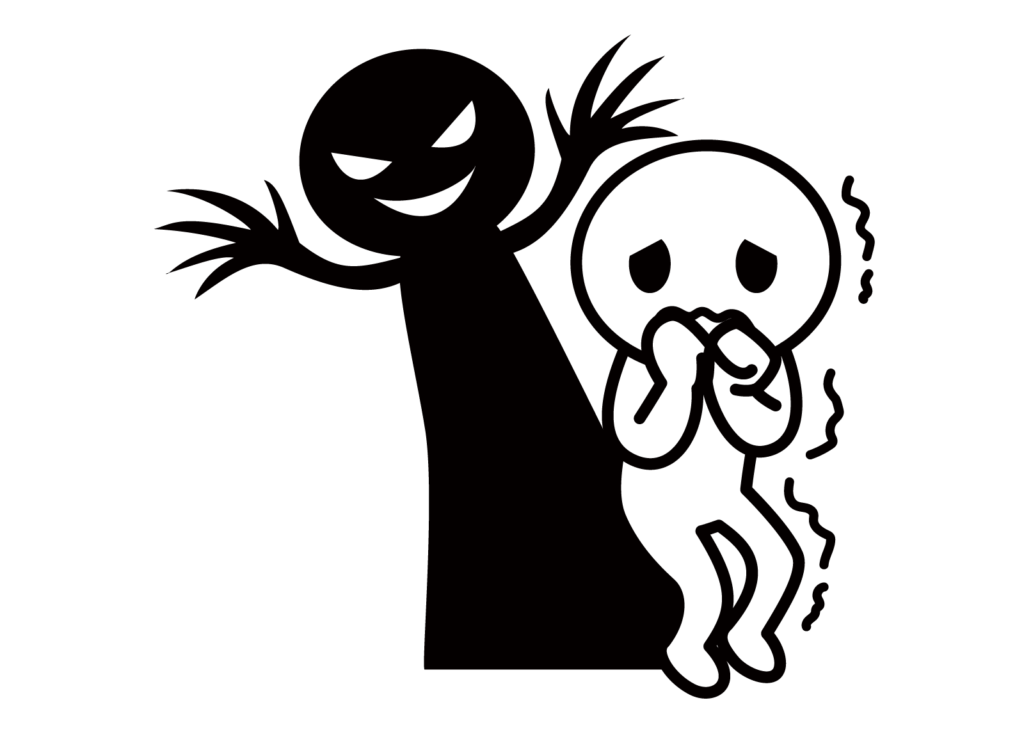 Meaning
The state of being afraid and trembling or feeling fear and anxiety.
Sample Sentences
愛犬が雷に怯えて、ビクビクしている。
あいけんが かみなりに おびえて、ビクビクしている。
My dog is scared of thunder and is trembling.
彼女はお化けを見たそうで、ビクビクと震えていた。
かのじょは おばけを みたそうで、ビクビクと ふるえていた。
She saw a ghost and was trembling with fear.
彼は父に借りたパソコンを壊してしまったようで、「後で、めちゃくちゃ怒られる」と言いながらビクビクしていた。
かれは ちちに かりた パソコンを こわしてしまったようで、「あとで、めちゃくちゃおこられる」と いいながら ビクビクしていた。
He seemed to have broken the computer he borrowed from his father and was scared, saying he would be very angry later.
Quiz