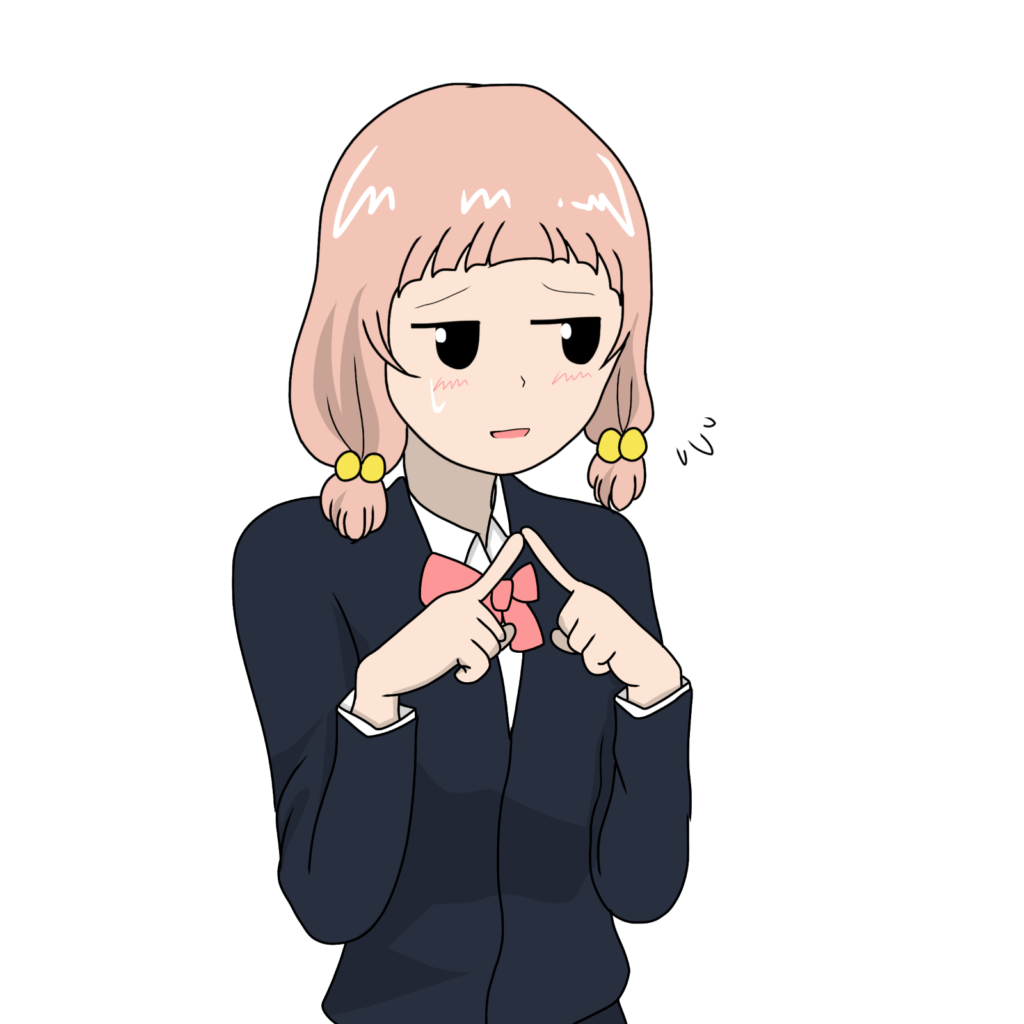 Meaning
Indicates that the person is hesitant or embarrassed and cannot take a clear stance.
Sample Sentences
息子がおしっこを我慢しているのか、もじもじしている。
むすこが おしっこを がまんしているのか、もじもじしている。
My son was squirming as if he were trying to hold back a pee.
大勢の人の前で話すのは初めてだったので、緊張でもじもじしてしまった。
おおぜいの ひとの まえで はなすのは はじめてだったので、きんちょで もじもじしてしまった。
It was the first time for me to speak in front of many people, so I was nervous and I squirmed.
先輩に告白しようと、呼び出したもののもじもじしてしまい、結局自分の気持ちを伝えることができなかった。
せんぱいに こくはくしようと、よびだしたものの もじもじしてしまい、けっきょく じぶんの きもちを つたえることが できなかった。
I called my senior to confess my feelings to him, but I squirmed and I couldn't tell him how I felt in the end.
Quiz