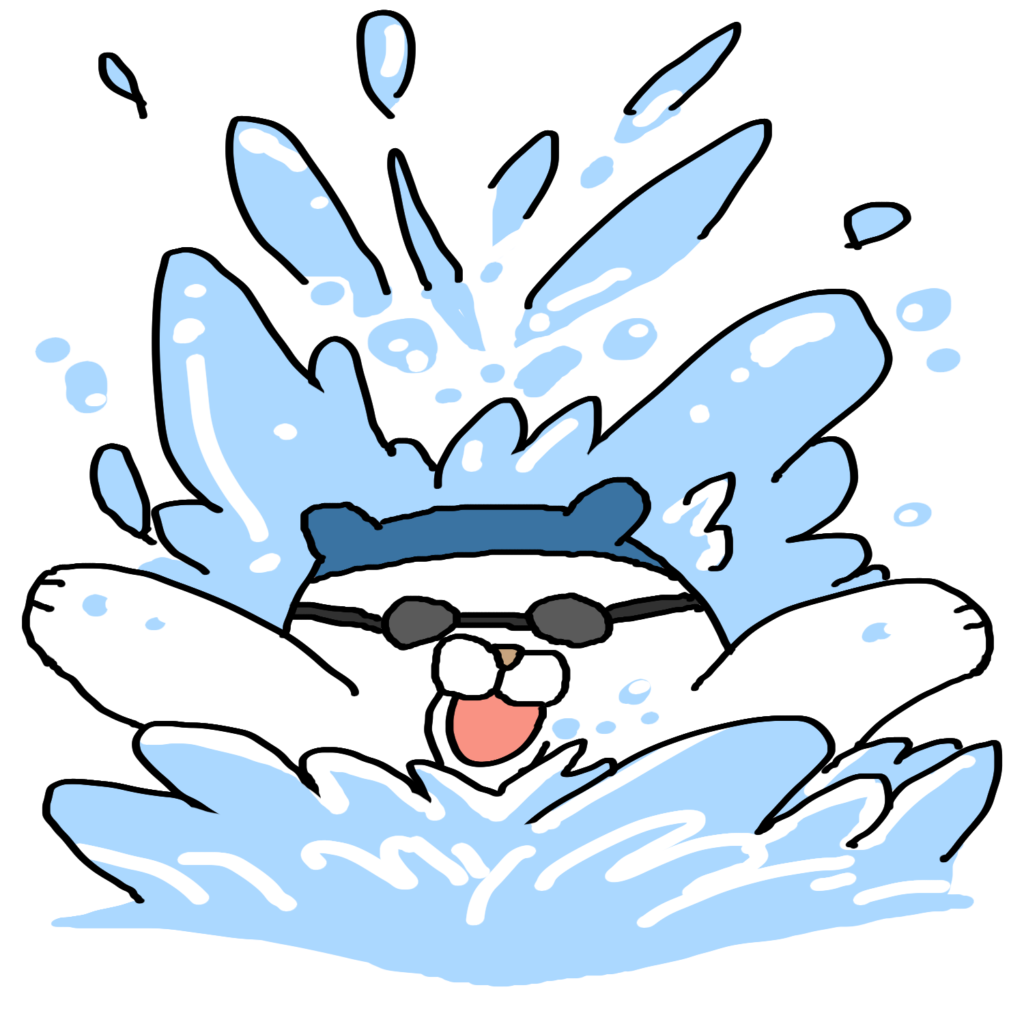 Meaning
The state/sound of hitting the water repeatedly.
Sample Sentences
子供たちがバシャバシャと泳いでいる。
こどもたちが バシャバシャと およいでいる。
The children are swimming and splashing around.
A:あの子、あそこでバシャバシャしてるけど溺れているんじゃない?
B:本当だ!助けに行ってくる。
A:あのこ、あそこで バシャバシャしてるけど おぼれているんじゃない?
B:ほんとうだ!たすけに いってくる。
A: That child is splashing around over there, but I think he is drowning.
B: It's true! I'm going to go help her.
Quiz