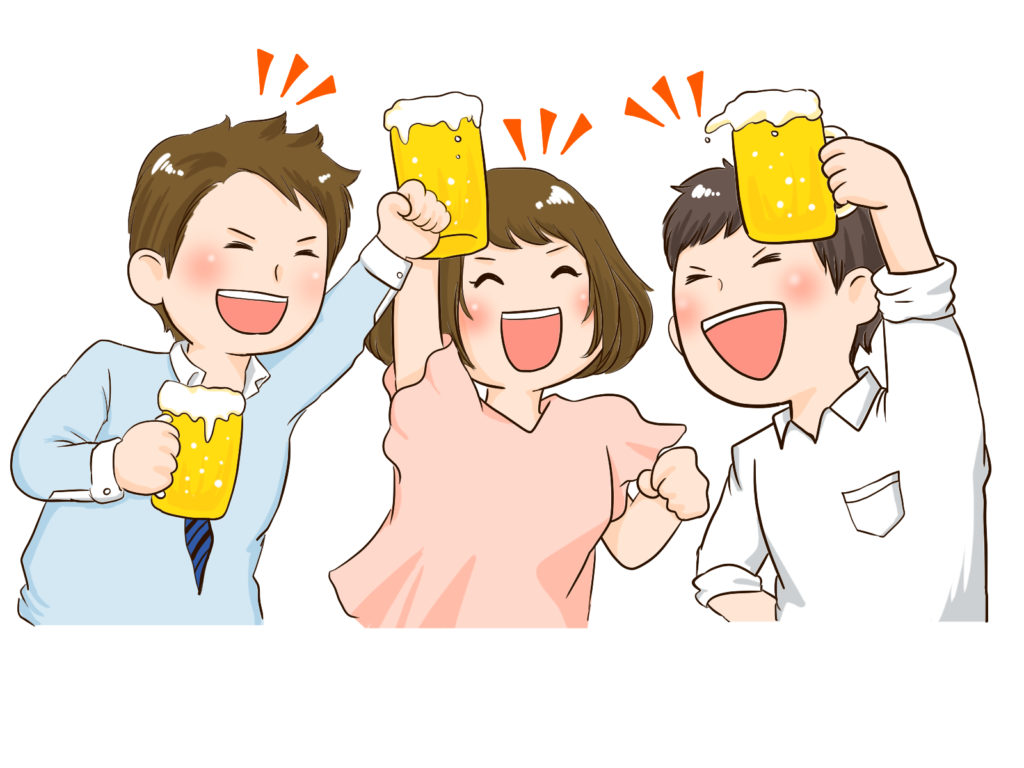 Meaning
The state of people being lively and noisy.
Sample Sentences
きのうは だいがくの ときの ともだちと ワイワイ おしゃべりした。 
Yesterday, I had a nice chat with my friends from college.
今日は楽しくワイワイやりましょう!
きょうは たのしく ワイワイ やりましょう!
Let's have some fun today!
店に入るとすでに飲み会が始まっていてワイワイと騒がしかった。
みせに はいると すでに のみかいが はじまっていて ワイワイと さわがしかった。
When I entered the Japanese bar restaurant, the drinking party had already started and it was very noisy.
Quiz