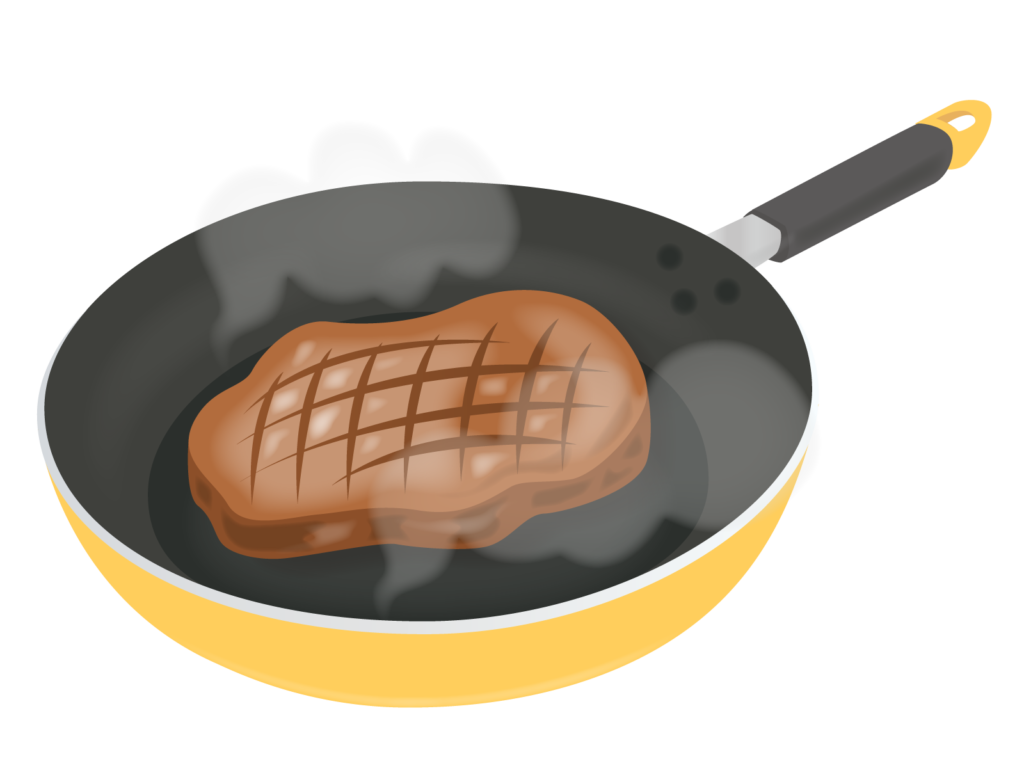 Meaning
"sizzling"
The sound of stir-frying or grilling meat, vegetables, etc. in oil.
Sample Sentences
ステーキが鉄板の上でジュージューと音を立てている。
ステーキが てっぱんの うえで ジュージューと おとを たてている。
The steak is sizzling on the griddle.
シェフが肉をジュージューと焼いている。
シェフが にくを ジュージューと やいている。
The chef is sizzling the meat.
野菜をフライパンに入れると、ジューと大きな音を立てた。
やさいを フライパンに いれると、 ジューと おおきな おとを たてた。
The vegetables made a loud sizzling sound as they were placed in the pan.
Quiz