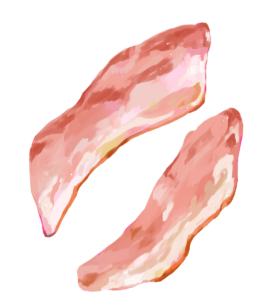 Meaning
① A sound produced when chewing hard or dry food.
② The crispiness with the absence of water or fat when chewed.
Sample Sentences
ベーコンをカリカリに焼いた。
I cooked the bacon to a crisp.
トーストがカリカリに焼けた。
The toast was cooked to a crisp.
餃子はカリカリに焼いた方が好きだ。
I like my dumplings better when they're crispy.
Quiz