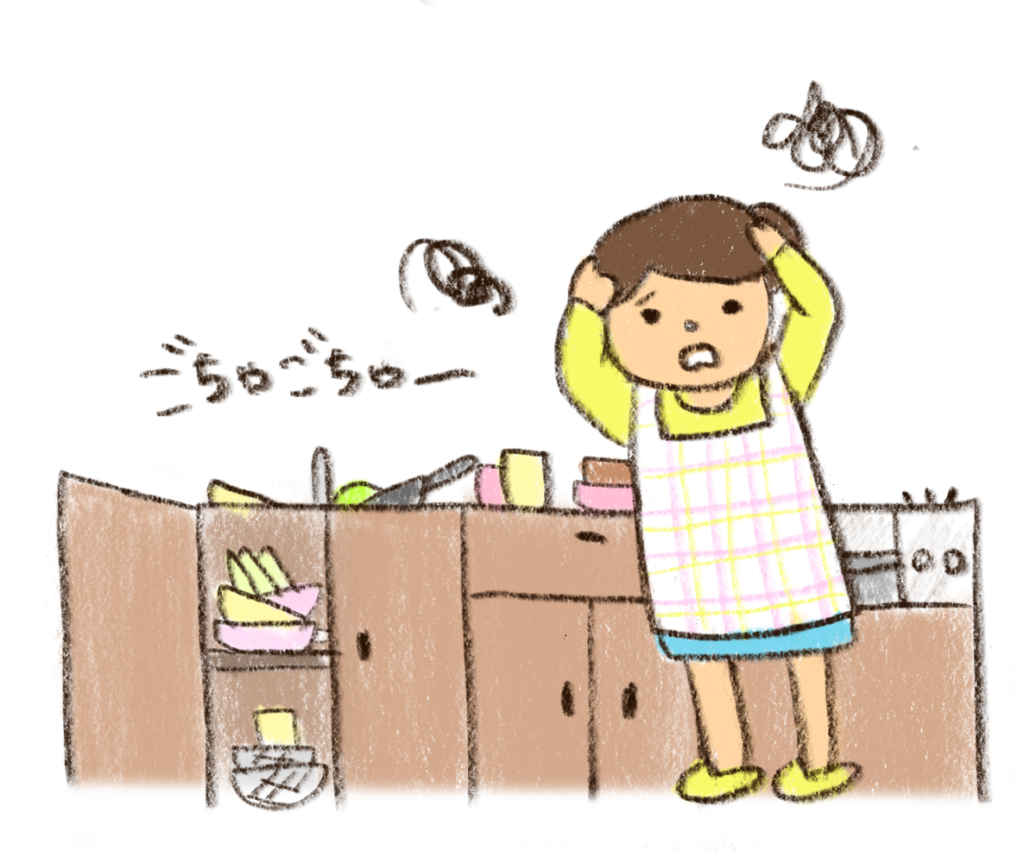 Meaning
① The state of various things being mixed together in an unorganized manner.
② To complain.
Sample Sentences
A:ちょっと鈴木さん、机の上がごちゃごちゃよ。
B:すみません。整理します。
A:ちょっと すずきさん、つくえの うえが ごちゃごちゃよ。
B:すみません。せいりします。
A: Hey, Mr. Suzuki, there's a mess on your desk.
B: I'm sorry. I'll sort it out.
A:この服どう?デザインがカッコよくない?
B:うーん、なんかごちゃごちゃしてるし、私はあまり好きじゃないなぁ。
A:この ふくどう? デザインが カッコよくない
B:うーん、なんかごちゃごちゃしてるし、わたしは あまり すきじゃないなぁ。
A: How about these clothes? Isn't the design cool?
B: Hmmmm, it's kind of messy, and I don't really like it.
本当に、うるさいなぁ。もうわかったから、これ以上ごちゃごちゃ言わないでよ。
ほんとうに、うるさいなぁ。もう わかったから、これ いじょう ごちゃごちゃ いわないでよ。
You're really annoying.I get it now, don't mess with me anymore.
Quiz