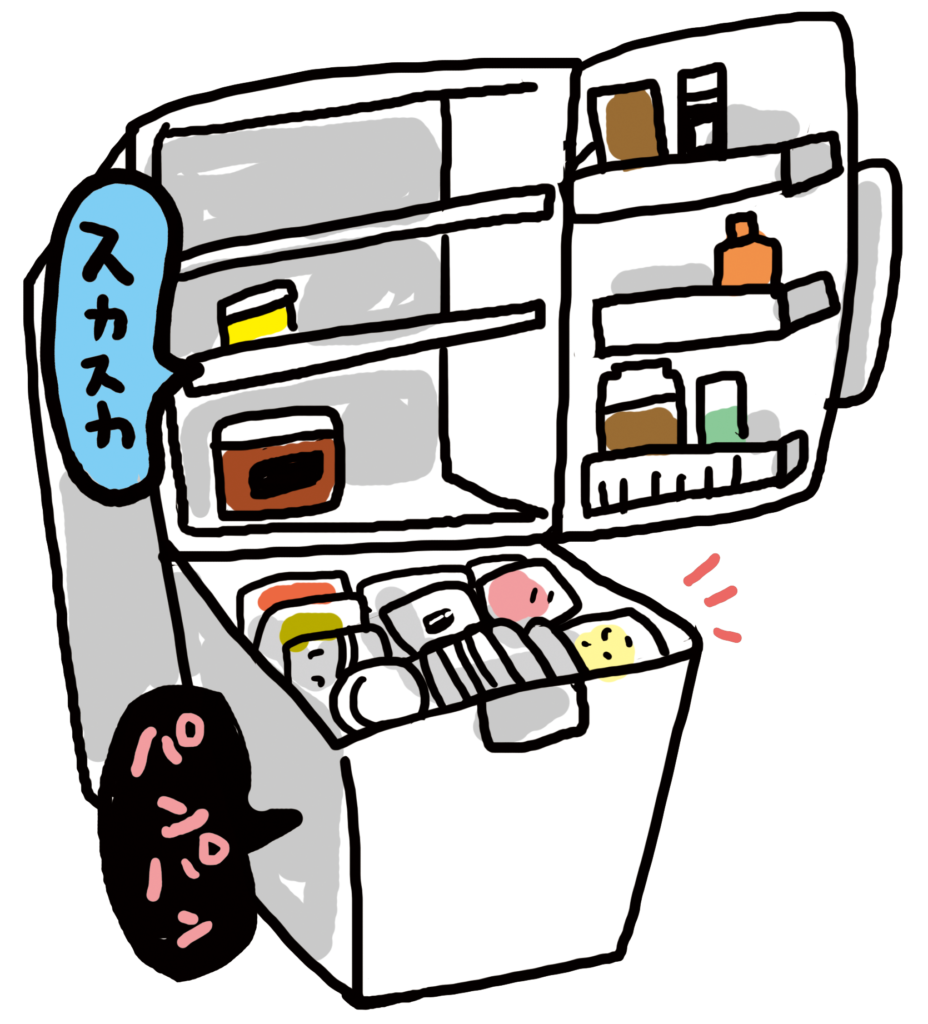 Meaning
The state of having many gaps in the contents of a thing or within a certain range.
Sample Sentences
冷蔵庫の中身、スカスカじゃん。毎日どうやって暮らしてるの?
れいぞうこの なかみ スカスカじゃん。まいにち どうやって くらしてるの?
Your refrigerator almost doesn't have anything inside. How do you live like this every day?
ちょっと良い値段のお弁当を注文したが、箱を開けると中がスカスカだった。
ちょっと よい ねだんの おべんとうを ちゅうもんしたが、はこを あけると なかが スカスカだった。
I ordered a rather expensive lunch box, but when I opened the box, it was almost empty.
コンビニでサンドイッチを買ったら、中身がスカスカだった。
コンビニで サンドイッチを かったら、なかみが スカスカだった。

I bought a sandwich at a convenience store but there's not much inside of it.
休日にも関わらず、電車は人が少なく、スカスカだった。
きゅうじつにも かかわらず でんしゃは ひとが すくなく、スカスカだった。

Even though it was a holiday, there were only a few people on the train and it was almost empty.
Quiz