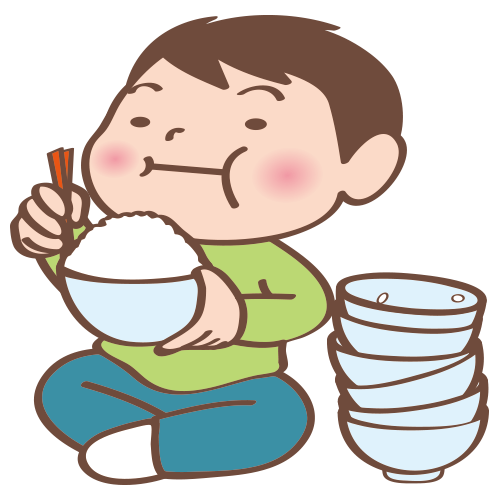 Meaning
① The state of a person who has a huge appetite and eats fast.
② The state of bulging or popping.
③ The state of rising excitement or getting motivated.
Sample Sentences
兄は育ち盛りで、毎日ご飯をもりもり食べる。
あには そだちざかりで、 まいにち ごはんを もりもり たべる。
My brother is a growing child and eats a lot of food every day.
彼は筋肉モリモリだ。
かれは きんにく モリモリだ。
彼はいつも元気モリモリだ。
かれは いつも げんき モリモリだ。
He is always full of energy.
Quiz