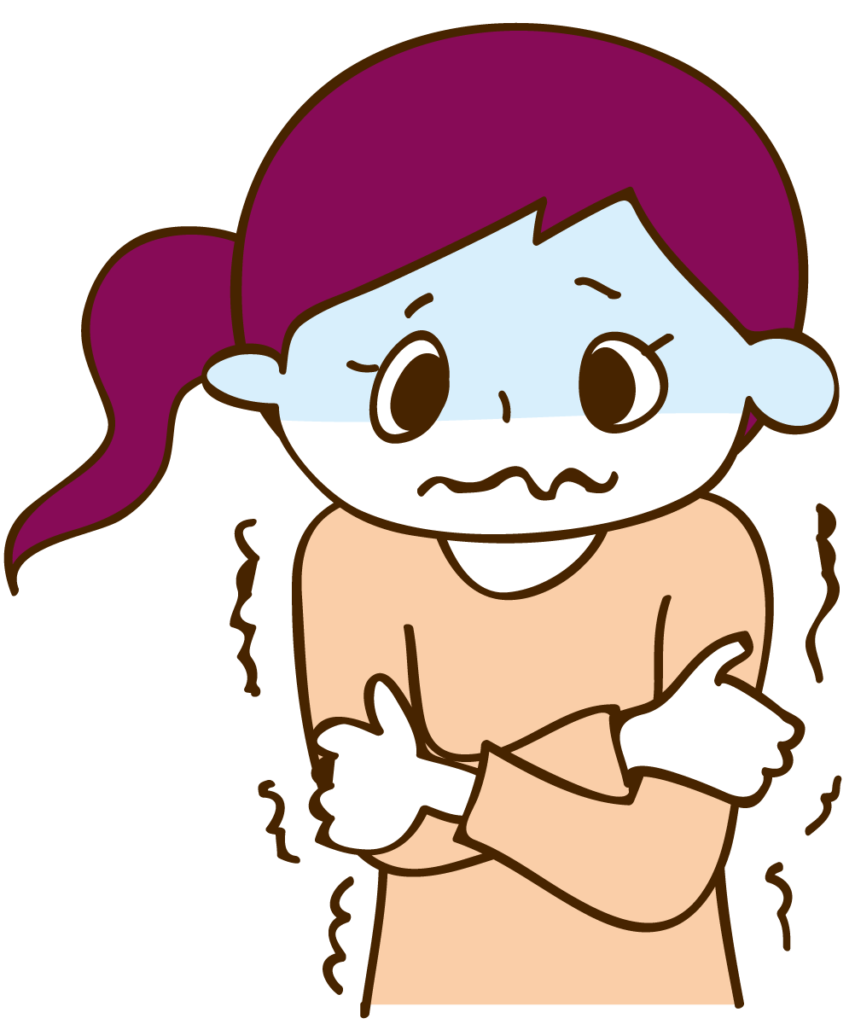 Meaning
The state of a body that's trembling due to cold or fear.
Sample Sentences
救助された犬は怖かったのかブルブル震えていた。
きゅうじょされた いぬは こわかったのか ブルブル ふるえていた。
The rescued dog was trembling as if it was scared.
A:どうしたのブルブル震えてるけど。
B:うん、日本の冬は寒すぎるよ。
A:どうしたの ブルブル ふるえてるけど。
B:うん、にほんの ふゆは さむすぎるよ。
A: What's wrong with you, you're shivering
B: Yes, it's too cold in Japan in the winter.
Quiz